Scholastic Clays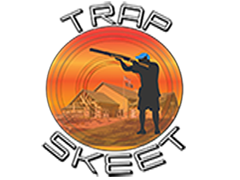 More information:
contact Bruce Nelson.
Welcome to a new shooting sports opportunity that provides the beginning to a lifetime of enjoyment in the clay target sports. If you are between the ages of 12 and 18, beginner or experienced, please come out and see what SCTP is all about.
Under the direction of the Scholastic Shooting Sports Foundation, the Scholastic Clay Target Program (SCTP) provides school-age participants in grades 12 and under with the opportunity to showcase their competitive shooting skills and earn state and national recognition. The program is designed to instill in participants safe firearms handling, commitment, responsibility, leadership and teamwork
The season usually runs from February until mid July. Practices are held once or twice per month on Saturdays from 10:00 am until 12:00 noon, with some scheduled meets in between.
AIM is the official Youth program of the Amateur Trapshooting Association (ATA). Members of AIM will enjoy the thrill of shooting registered competition on a level playing field either as a team or an individual. The purpose of AIM for ATA is to provide a safe and positive experience with firearms for youth, elementary school through college age, which encourages good sportsmanship and personal responsibility through competition to make trapshooting a life-long avocation. "AIM" was created to instill the three elements of academics, integrity, and marksmanship in today's youth, who are the future of our sport.
The AIM program was designed to grow with the youth, from elementary school through college, allowing them to compete with teams of like ability. Youth shooters will learn not only the fundamentals of trapshooting, but also; proper shooting etiquette, firearm safety and handling, and academic responsibility.
Classification by age group for AIM participants is as follows:
11 and under – Presub
12-14 — Sub-Junior
15-18 — Junior
18-20 – Graduates
18-23 – Collegiate
Become part of the Daniel Boone Conservation League team!
Practices are held from 10am to approximately 12pm