Bench Rest Match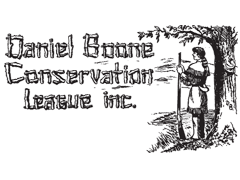 More information: contact Eric Klumpp
or contact Dave Mersfelder.
So you like to shoot a .22 rifle at 50 yards with a huge scope, then you'll enjoy Bench Rest. You'll have 10 minutes to shoot 20 rounds at fly-sized targets with all the sighters you need.
All shooting will be performed with support as needed from a bench.
All rifles must be in safe operating condition.
Standard (heavy rifles) may be as heavy as you can carry.
Rifle front and rear shooting rests are suggested for support.
Only rimfire .22 or .17 ammunition may be used.
Two targets-$5.00
Kids under 16 get two free targets.
Schedule 2019
9:00am-2:00pm, 50M
Sunday, April 28
Saturday, May 25
Saturday, June 8
Saturday, June 29
Saturday, July 27
Saturday, August 24
Sunday, September 15, followed by banquet in the bar until 6pm
MATCH SAFETY
All DBCL Safety Procedures will be in effect.
All firearms must be uncased and cased in front of the RED line on a bench.
ALL uncased firearms must have a chamber flag inserted and magazine removed when not in use; Chamber flags are available and will be provided.
Eye and ear protection is required for everyone during the BR Match unless range bell is ON.
All commands and decisions of Range Office(s) are final.
No handling of any uncased firearms while Range light and bell are ON or while anyone is down range.
Firearms may only be loaded on firing line, at the command of the Range Officer(s).
Magazines may be pre-loaded, but kept out of firearms until Range Officer(s) commands.
Any firearms or ammunition that Range Safety Officer(s) deems unsafe will be removed from event.
After shooting, do not leave the line until your gun is verified empty and clear by a Range Officer.