The Tactical Challenge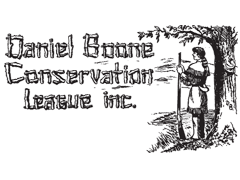 More information:
contact Scott Schmaelzle or contact Bob Schanen.
This match will test your marksmanship skills as well as your time conservation ability. There will be 25 paper targets to hit with two rounds each at ranges of 25 to 50 yards. Most shooting will be done from "cover". That may sound easy enough but the kicker is that there will be "no shoot" targets to avoid and bonus targets within some of the regular targets. High score wins with your total time as the tie breaker. All this adds up to a challenging and action-packed match that should be fun for the novice as well as advanced shooters. We will change the match a little each time we run it just to keep things interesting. Everyone is welcome to give it a try!!
There will be a class for "Iron Sight only" and those with "Optical Sights". You'll need a minimum of 50 rounds to complete the match…but bring more because misses will cost you double. Any "military type", semi-automatic center fire rifle or carbine should be competitive. Entry fee is $4.00. You need not arrive at 9am to be able to shoot and you can pre-register (just call Scott to pre-register for a certain time).