Return to Activities page.
SASP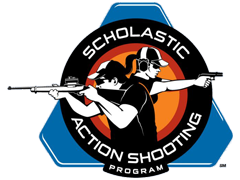 The Scholastic Action Shooting Program is proud to offer a sporting world in which young participants from grade school through college can compete and grow in a sport that offers a truly level playing field. With no such thing as being "benched", participants develop skills and friendships that will last a lifetime.
Youth may participate in Action Shooting using .22 rifles, .22 handguns, pistol caliber carbines (PCC), and/or centerfire handguns. Action Shooting targets are steel circle or rectangular plates. Much like football, baseball, basketball, and track, school teams and conferences are gaining in popularity across the country.
We are proud that the SASP team from DBCL/Hartford are the 2021 US National Champions!