Return to Activities page.
Trap and Skeet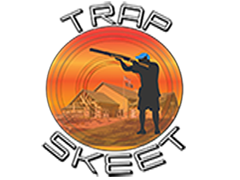 Chairman, contact Justin Cichoski.
DBCL Trap and Skeet League
20 week summer league usually starting in April. Includes 5 person trap teams, 5 person skeet teams and 2 person hunt & cover teams. Teams are handicapped and divided into divisions of equal ability. Leagues are open to the public. Shoots are Wednesday and Thursday nights from 5 pm to 8:00 pm.
League fees for trap and skeet are $7 for members and $10 for non-member per round. Fee for hunt and cover are $8 for everyone. The mandatory sponsor fee is $10 per person, per event which is due no later than week 4. If you don't have a team, don't let that stop you – we will match you up with people of similar ability.
8 week fall league starting in September. Individual shooters usually shooting sporting clays in a Lewis format. Format subject to change. Shoots are Thursday nights from 5:00 pm to 8:00 pm.
8 week winter league consisting of 2 person hunt & cover and 5 stand teams on Thursday nights. Starts in January.
In addition, any member can be certified and have their membership cards stamped for using the trap and skeet machines at any time that there is no league or event scheduled on the fields. To get certified, just show up on a league night or call the trap chairman to schedule a time to be instructed on these machines. Once you are certified, you can purchase birds at $14 per case from the caretakers and have them open the trap or skeet houses for you. You must use club birds, you can not bring your own to use in our machines. Do not place pick up birds in the machines.
Prices subject to change. Shoots subject to change.
Important links: